Talk about contrasts!
After 11 days desert boondocking, tonight I find myself at
Mesa Regal RV Resort
.
Where everyone has her own grapefruit tree.
It's a 55+ community so I don't even qualify until next month.
Bummer they didn't question whether I was eligible or not!
I'm here for the night partly because the public campgrounds are scarce here in Mesa and, if you require a laundry room as much as I do, the list is even shorter.
So
I thought …. what the heck, I'll stay for the experience (and the automatic washers and dryers).
Well, it's charming.
Just full of nice seniors who have worked hard all their lives and got themselves a slice of the American Pie.
And everyone is smiling!
Maybe because Happy Hour starts at 3:30?
There are a couple of beautiful pools, hot tubs, shopping, a bar, billiard room, library, beauty salon, and some white hot bocce ball action.
Who knew?
Lots of cute little houses on cute little streets.
It's 85 degrees and I have the A/C on as I wait for my clothes to dry.
Quite a contrast in temps on this trip too.
I'm also getting 46 digital channels.
Like I said, stark contrast.
Said a bittersweet goodbye to my RTR buds.
I can't wait to come back next year.
Before I pulled out, Bob checked my roof to ensure that the satellite folks did a good job plugging the holes left by that awful dome.
They did.
He also opined that I could easily mount a 220 watt solar panel.
That takes care of the
if
, now for the
when
.
Stopped on the way out of town at Quartzsite's best-known bookstore. It's a great shop, good quality books at good prices. And, no, the owner was fully clothed today.
I told him I wanted to read one of Zane Gray's quintessential western set in Arizona and he suggested the classic "Riders of the Purple Sage". Grabbed it for $2.50.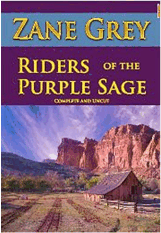 Stopped for lunch at
Los Toquitoes
in Phoenix featured on
Diners, Drive-Ins, and Dives
.
Muy Caliente! Muy Bueno!
Tomorrow I'll make a Wal-Mart run, then head for the
Case Grande Ruins National Monument
about an hour south of here on the way to Tucson.
There are 60 prehistoric Native American sites preserved there.